About Us
We are an Irish-owned payroll company based in Louth. We manage the payroll of your employees legally, accurately and on-time. We take the hassle out of monthly deductions/ payslips/ returns to Revenue. Our focus is on giving our customers exceptional service and a stress- free experience. We are a limited company set up in 2018 with three directors: Fiona Chandler, Jenny Diamond and Astrid Hamilton.
Fiona Chandler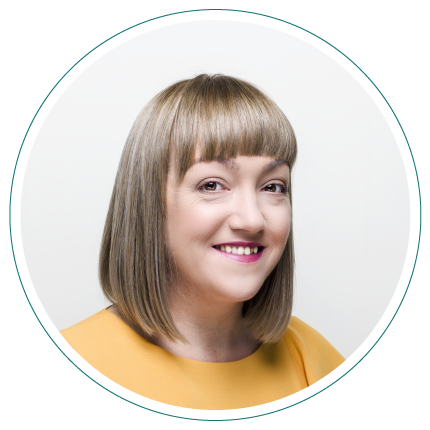 Fiona has over ten years of tax experience specialising in European payroll and tax offering compliance and advice to a wide variety of clients. Having trained in Liverpool, she then worked for one of the largest accountancy practices in North West England. Fiona relocated back to Ireland with her family to continue her tax career here. She is married to Mike and they have two children.
Jenny Diamond
Jenny Diamond is a chartered accountant with 18 years' experience. Following a long and successful career in the public sector where she honed her financial accounting and audit skills for 10 years, Jenny transitioned to become the Chief Finance Officer for a construction company, where she was instrumental in driving growth and increasing profitability. Her expertise in financial management, strategic planning, and business operations makes her a valuable asset. Living in Carlingford, Louth with her husband Shane and their daughters, Jenny enjoys sea-swimming and scuba diving in her free time.
Astrid Hamilton
With over 15 years' experience in the public sector, including family and children's policy, Astrid is an expert in safeguarding and Garda vetting. In addition to this expertise, she also has a wealth of knowledge when it comes to HR and compliance with Irish employment law. As a mother of two herself, Astrid understands the challenges facing busy families and that's why she is committed to providing hassle-free payroll services to families all across Ireland so they can focus on what really matters – spending time with their loved ones.